services
Architecture

Environmental

Illustration

Interior Design

Photography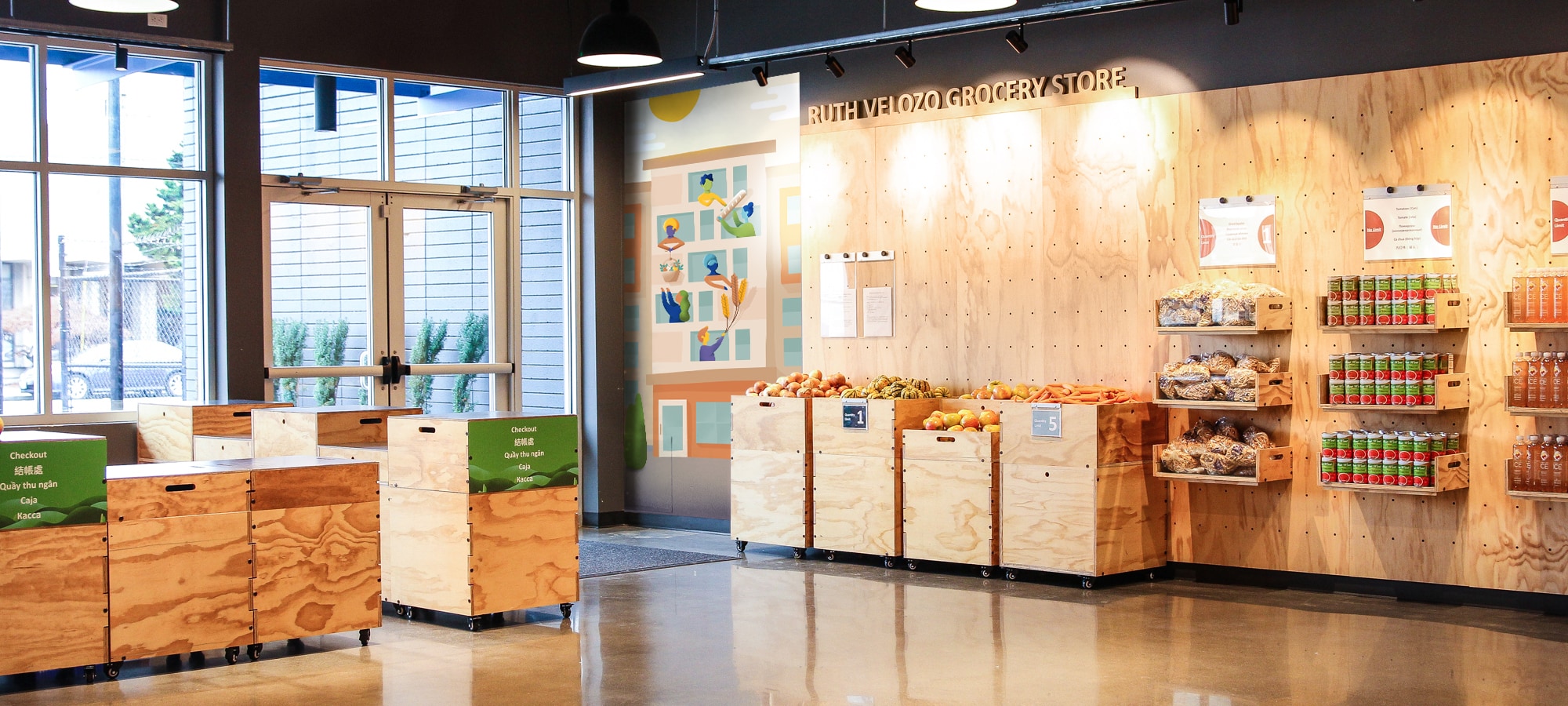 The Project
Working together for the greater good
As one of our partners, we have a ton of opportunity to blend the interior ideas of Grayscale Design Studio and our brand chops. When they approached us with a project to help a local non-profit, we couldn't wait to get started. Northwest Harvest works state wide to ensure every resident has access to fresh and healthy food, while preserving dignity and respect for the community. The new store and office was set to open in the SODO neighborhood of Seattle with the goal of creating a space that was less of what you would expect from a traditional food bank to one that reflected any other boutique grocery store in the city. GDS quickly got to work developing the modular shelving system that is not only beautiful and functional, but added distinct character to the store, while Allied8 planned the architecture of the space. Embr worked along side to create way finding, directional signage, illustrations and extended color palettes to complement the space.
Illustration
Giving personality to the space
One of the main missions in this project was to create a friendly, approachable space for the community. We illustrated a comprehensive set of landscapes, background textures, people and food that can be used throughout the space, integrated in to signage and printed in marketing materials. Pulling from (and expanding upon) the color palette provided by the Northwest Harvest team, we were able to mix the ideas of communities helping on another while keeping them brand consistent. This included illustrating over 100 people to add character and represent the different communities in Seattle.
privacy
Using design for privacy
Due to the location of the food bank and new office, along with the natural architectural features of the existing building, creating privacy films was essential. We adapted the illustrations to create window and door films that used varying levels of opacity to ensure light can enter the space while obscuring the view from outside.