Based in Los Gatos, CA — just south of San Francisco Bay — Netflix has been a powerhouse for over two decades after a little trial and error after it's launch in 1997. With over 2,470 cases and 135 deaths and counting in Santa Clara County, the small town was not hit as hard as the rest of the country (Google, 1). However, with country-wide layoffs, people are saving tightly in anticipation of the future unknown. One other thing is for sure; people are stuck at home with limited resources and abundant time. Netflix was never in full danger of going under, with the exception of employee exposure and limited new content production, but they used the country-wide crisis to adapt, grow and win in small maneuvers to establish their position in the media industry.
— Crisis mode for the world
Although they weren't directly in crisis mode from the thousands of business closure to contain the virus, now that millions of people were stuck at home, many without work, what is better than watching a movie together? Imagine sitting down with your significant other, turn on the TV, only to find that the app won't load? Nothing ruins an experience quicker —unless you've already burnt your popcorn. This problem is typically caused by an overloaded server from too many users trying to access it at the same time. Many companies pay for blocks of users monthly or own their own servers to support their user base. However, in times where more than typical users hit the site or app all at once, it isn't an easy fix. Development has to be done, along with adding servers to allow for the traffic.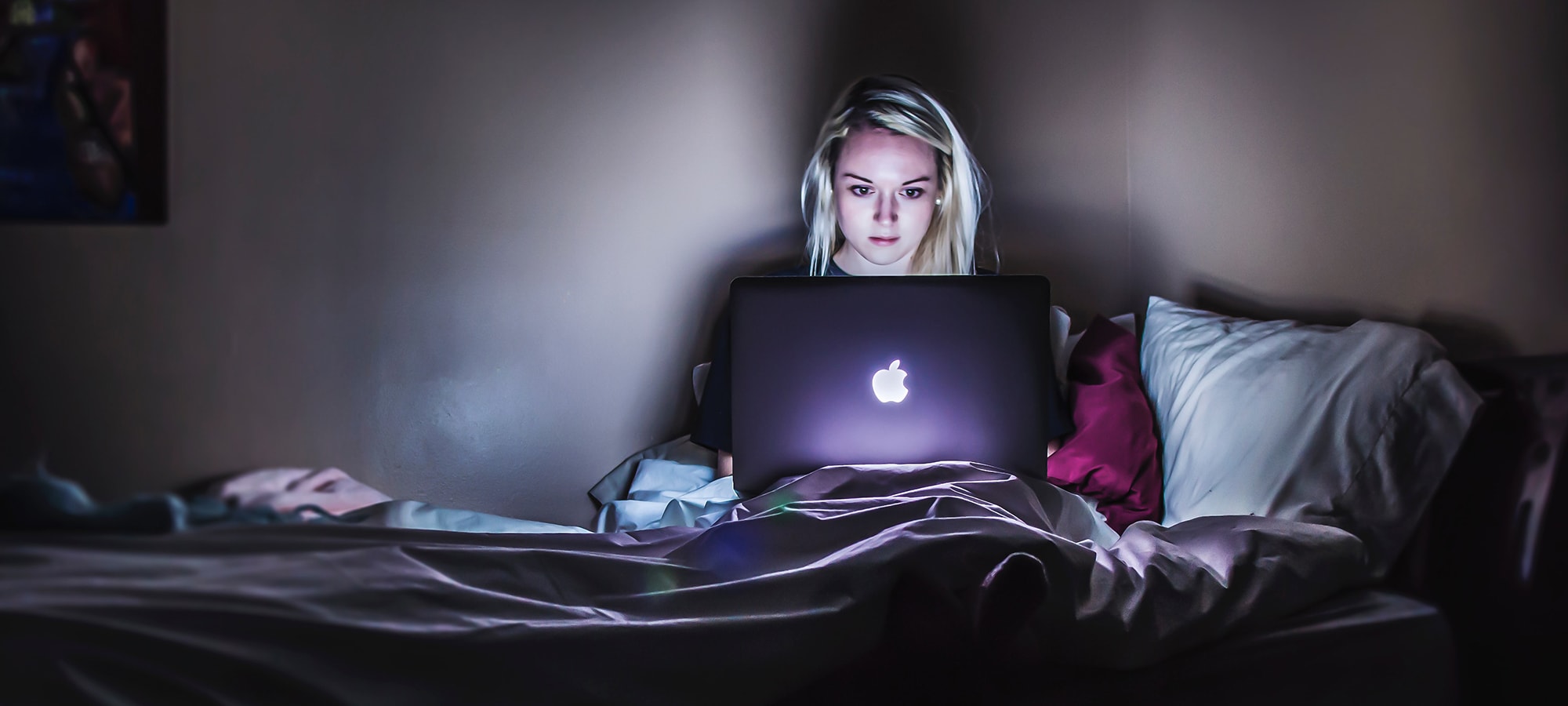 — Supply chains, servers, and phishing schemes
One way they dealt with the rush with minimal detriment was to reduce bit rates in Europe when Italy became a hotspot for the virus (Condon, 2). Condon also discusses how supply chain disruptions were affected in the effort to add servers to help with maintaining streaming quality. Because Netflix acted quickly, they were able to begin the process during the holiday season, upon first reports of the outbreak in China. Jack Welch teaches us that although you must manage the crisis, finding balance with everyday responsibilities is imperative (3). He also stresses the importance of remembering that although a crisis is never an enjoyable experience, you will come out stronger in the end. Once this crisis has melted away, Netflix will be ready to support any traffic moving forward.
If things hadn't gotten tricky enough at this point, scammers had taken a liking to the media company preying on those wanting free subscriptions (Mix, 4). By mid-April, over 700 fake Netflix websites had been created to steal money from unsuspecting subscribers (Sweny, 5). Unfortunately, these weren't at the hand of Netflix specifically, and many are limited by the length they can go to personally stop phishing schemes outside of a PSA tweet.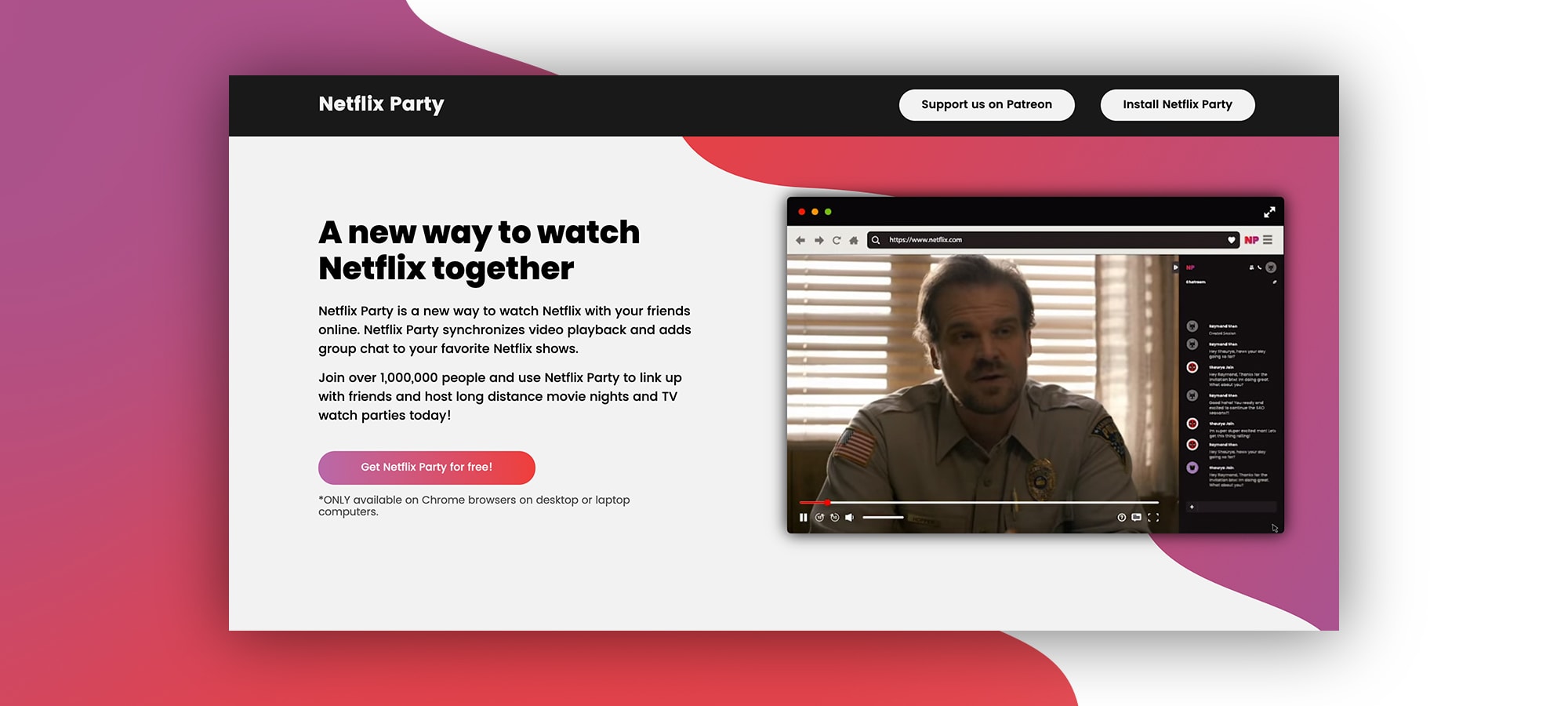 — Joining the party
In addition to offering longer trials and expanding its pricing plans, Netflix recognized the opportunity to develop and launch Netflix Party. If we are honest, this type of extension should have been launched LONG ago, but we are happy it's here now. By downloading the chrome extension, multiple parties have the ability to synchronize playback and gain the ability to group chat about in as well. Netflix foresaw the need for interaction despite social distance orders, and they were ready.
Overall, their efforts so far have paid off. As of April 21st, Netflix touts nearly 16 million subscribers. Revenue has grown to $5.77 billion, and shares are soaring 9% in extended trading (Swartz, 7). Despite the growth they have seen, Netflix has made sure to give back the community that got them there. Due to many content production studios that were forced to close, they have pledged $100 million to support production workers that have lost jobs due to COVID both within and outside of the Netflix umbrella (Bean, 8). Not only did they manage and grow during the ongoing crisis, but they are also giving back. Not a bad start to the year.
References:
Google News COVID 19 Tracker. 

Santa Clara County.

 

Condon, S. (2020). 

How Netflix is adjusting network operations during the COVID-19 outbreak.

 

ZDnet.com

Welch, J., Welch, S. (2005) Winning. Chapter 10: Crisis Management. HarperCollins.

Mix. (2020). 

PSA: Netflix isn't giving away free subs due to coronavirus — it's a scam.

 The Next Web
Sweny, M. (2020) Hackers exploit coronavirus lockdown with fake Netflix and Disney+ pages.

 

 The Guardian
Netflix Party. 

www.netflixparty.com

Swartz, J. (2020). 

Netflix may have edge on competition as coronavirus keeps people looking for new shows.

 Market Watch.
Bean, T. (2020). 

Netflix Sets Up $100 Million Coronavirus Relief Fund For Production Workforce.

 Forbes
Photo from Unsplash: Mollie Sivaram, Victoria Heath