services
Identity

Logo

Print

UI Design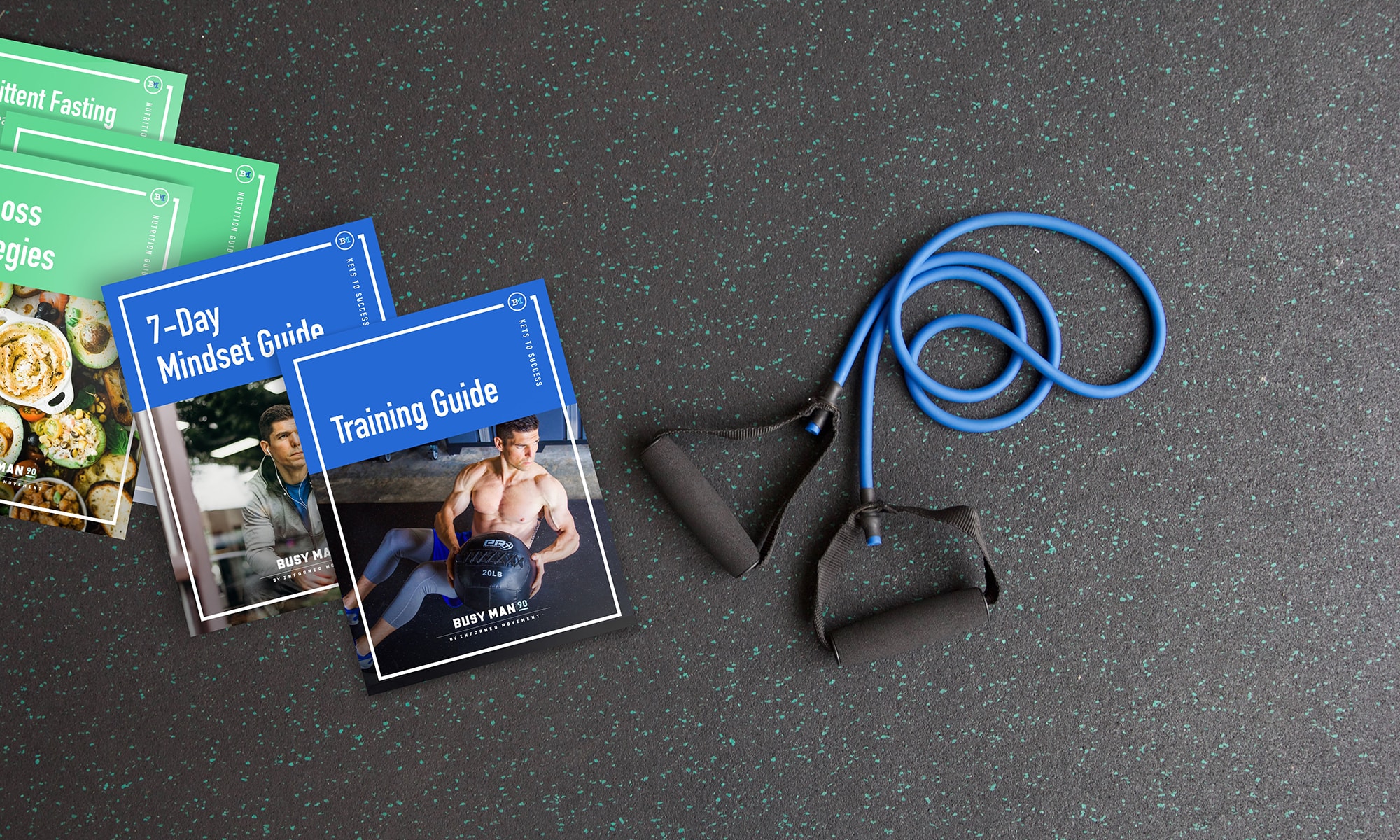 On a mission
Education for stronger bodies and healthier dads.
Between work, social obligations, raising children and keeping your relationships alive, focusing on maintaining a healthy lifestyle can become a hurdle that even the best of us can have a challenge jumping over. Couple that with the financial obligations that most families face, getting started can become more of a ... where to start. Sure, you can take to the internet, formulate your own workout routine and nutrition plan all while listening to motivational ted talks about mental health and wellness. You definitely will also get to bed with plenty of time to recharge and take on the day, right?

Enter Busy Man 90, a three month plan that blends the best of a personal trainer without the high price tag of in-person workouts. With a simple over-the-phone consultation, a customized workout and nutrition plan is made for you, taking the guess work out of getting started. We worked with the guys at Informed Movement, who had a dream to give their clients more. From extending the Informed Movement brand to create the Busy Man sister brand, to photography to building a website, we created a cohesive, approachable brand ready to help men everywhere get back to the healthy-selves they deserve.
Website
Furthering the reach
Using the same platform as the initial Informed Movement website, we got to work creating a website using Squarespace. From the informational landing page to the password protected client information portal, we were able to apply the brand throughout. By creating a functional, yet beautiful website, BM90 can get off the ground and serve the clients that need them (without the custom website price tag).