Historic charm, fresh amenities.
services
Architecture

Brand Extension

Directional Signage

Interior Design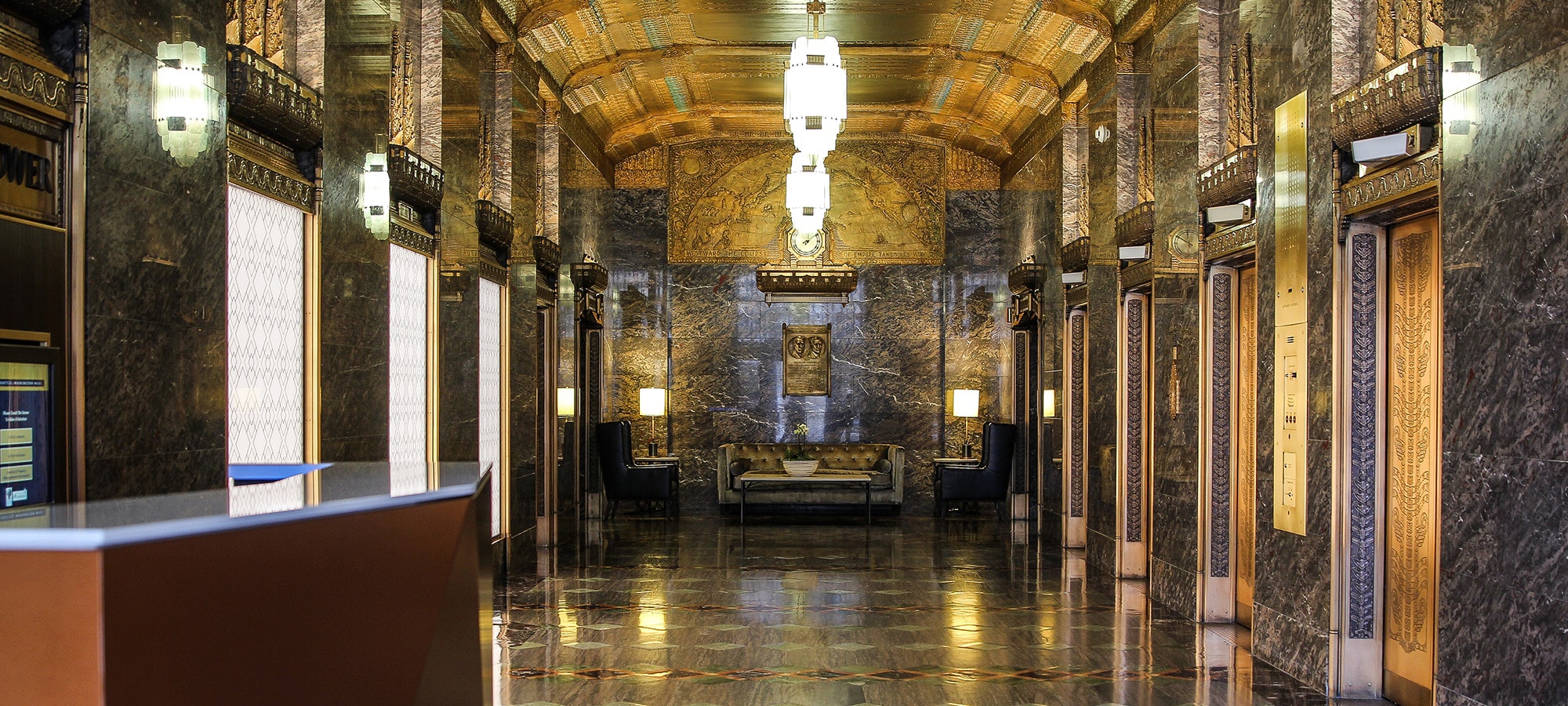 The project
Re-envisioning historic spaces
The Seattle Tower, previously known as the Northern Life Tower, is one of the only historic buildings in downtown Seattle with an Art Deco flair. Built in 1929, Seattle Tower is quintessential of the opulent style of the period. We joined the team at Grayscale Design Studio to help intersect the historic charm with new cheerful amenity spaces. While they focused on the space planning, architecture and interior design, we began developing directional signage, patterns for lighted panels and additional graphic elements. While planning the floor that would become amenity spaces, many walls and doors were removed, opening the area to make way for conference rooms, a kitchen and a lounge for building tenants to relax. To preserve historic features, the doorknobs removed from doors were mounted to wood blocks creating a statement wall, while we took an extensive library of photos of the details in and around the tower. The photos were later used on a selection of doors that previously were taken from the existing the space to create a divider in the lounge. The doors highlight the features and history of the tower while playing a functional role in diverting foot traffic.