Entrepreneurship for Musicians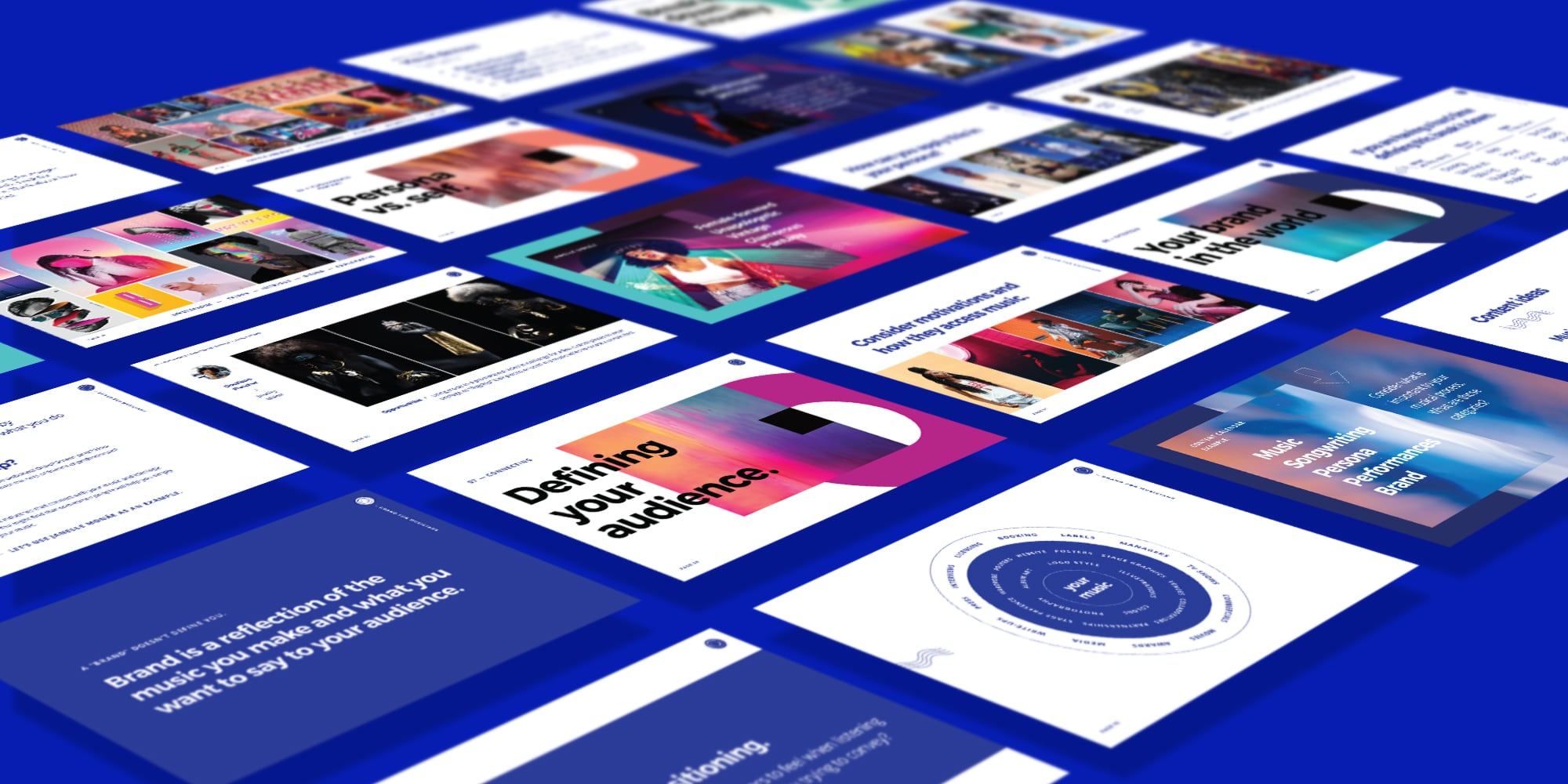 The approach
Making connections
Through our work with Erin Austin, the singer songwriter at the helm of Ok Sweetheart, we were introduced to Zoo Labs. Based in Oakland, Zoo Labs is dedicated to helping musicians run their music like a business.

By teaching entrepreneurship and strategy to singers, songwriters and performers they provide the tools for success and resources for expansion. We were brought in to lead a workshop side by side with Erin, breaking down what it means to build a successful brand and how they can create one for themselves. When we began working with Zoo Labs, they had just completed the process of a logo redesign, but had yet to extend the brand to presentation materials. Armed with a new logo guideline, we developed a presentation template for not only our Brand for Musicians workshop, but for other instructors to use as well.

When we take on new clients we don't see them as another paycheck or project, but a partnership that means what is good for us is good for them too. At the end of the day good relationship is just as important as a good design, and great relationships make for great work.